Best pizza: Anthony's
Anthony's is home to the best pizza in Ottawa, hands down. Simple and authentic, pizzas are made fresh to order in a wood-fired oven and dressed with quality ingredients. At the moment, Anthony's in Hintonburg is the only location, but a Glebe location is opening soon on Bank street.
Photo via Yelp
Best date spot: Town
This little Elgin street hotspot is the best date spot in town. The menu, made up of smaller plates and hearty mains, is casual, hearty and great for sharing. The tap is everchanging with a great selection of local beer and the cocktails are crafted with love. Reservations are highly recommended as Town is always bustling no matter the day. Grab a seat at the bar, order a bottle of wine and share a few plates (try the meatballs!) with the one you love.
Photo via Facebook
Best outdoor market: Lansdowne Market
Lansdowne Market in the Glebe is by far the city's largest farmer's market. Hosted outdoors in the warmer months and in the Aberdeen pavillion during the winter, Lansdowne market hosts over 100 local vendors. You can find Ontario-grown produce and meats, as well as artisinal cheeses, food products and goods.
Photo via Centretown blog
Best running route: The canal
The Rideau canal is the oldest operating canal in North America, and is one of the most visited tourist spots in Canada. Its scenic views provide a beautiful running route with many green spaces to stop for a picnic or short break.
photo via Solo Trips and Tips blog
Best coffee shop: Bridgehead
With 15 locations in the city, Ottawa-grown Bridgehead boasts fairly-traded, organic coffee beans, artfully-crafted beverages and killer baked goods. They source locally grown produce, meat and dairy for their menu and even make their own kombucha.
photo via TripAdvisor
Best brunch: Edgar
Located in Gatineau, Edgar is a tiny cafe with a lot of heart. Chef and owner Marysol Foucault offers a gourmand-friendly menu that will satisfy meat lovers and sweet tooths alike. Edgar is a cafe during the week, offering lunch specials and a rotating take-home meal selection. On weekends, loyal brunch-goers line up outside the 10-seat restaurant for one of a kind brunch offerings, including the salty and sweet pancake creation known as the Dutch Baby.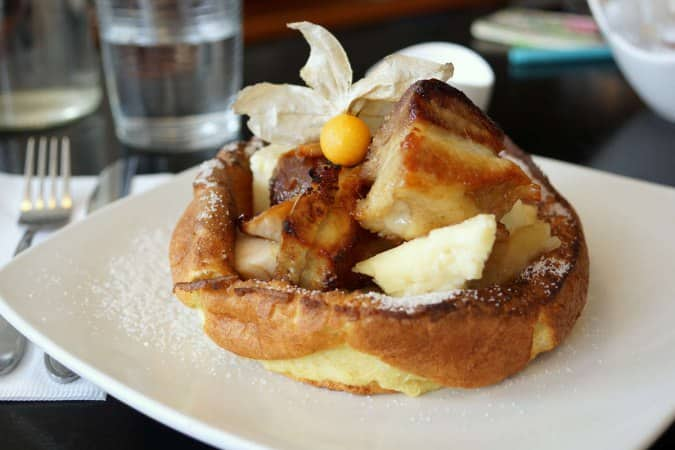 photo via Zomato
Best architectural building: National Gallery of Canada
Designed by Moshe Safdie in 1988, the National Gallery of Canada is architecturally stunning. Centrally located in the heart of downtown, the gallery is home to indoor and outdoor gardens, a 30-foot tall bronze spider sculpture, as well as one of the best views overlooking the city and neighboring Gatineau.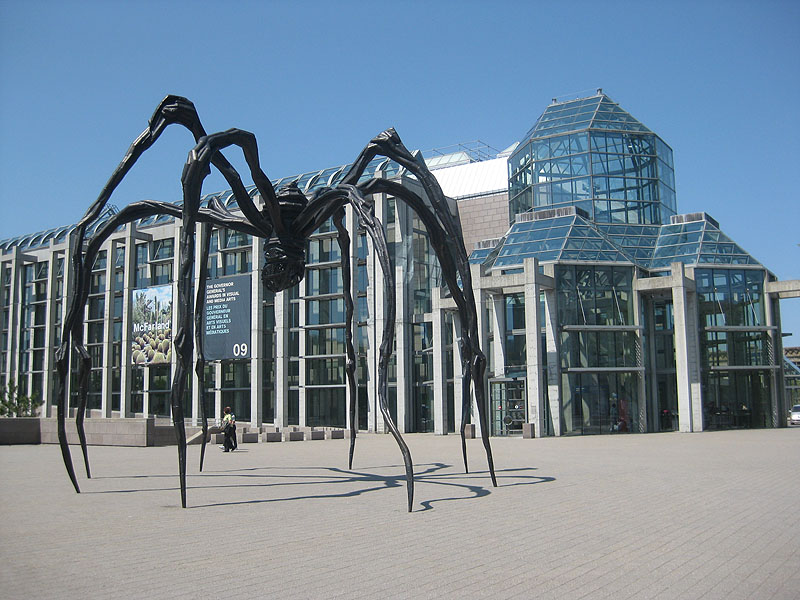 photo via Insiders Ottawa
Best music venue: Ritual Nightclub
Ritual is a two-floor venue unlike any other in Ottawa. The venue's size allows for ultra-intimate concerts, while the basement nightclub brings in a large weekend crowd. I've seen many a memorable show here, ranging from St. Vincent to Post Malone.
photo via Where
Best cocktail bar: Union Local 613
Union Local 613 is a welcome addition to the Ottawa restauraut scene and is my favorite watering hole. A hidden speakeasy, accessible through a bookshelf in the basement, is home to some of the best bartenders in town. The creative cocktail list is updated regularly, but I usually stick to what I know – they make a mean Negroni.
photo via Her Campus
Best patio: Murray Street Kitchen
This Byward Market gem is home to the best, most secluded patio in the city. The patio, found in the restaurant's backyard, is surrounded by lush greenery and trees. It's the perfect spot for a lazy summer day brunch, or a happy hour pint and charcuterie plate.
photo via Insiders Ottawa
Words by Chanelle Foisy, EQ3 Ottawa